Exploiting the EBV-MS Link to Quell Secondary Progressive Disease
Adoptive immunotherapy targeting EBV-infected B cells was safe and improved symptoms in a case study of secondary progressive MS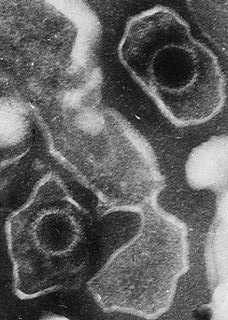 Adoptive immunotherapy that targets the immune system response to EBV-infected B cells helped one patient with secondary progressive MS, as reported February 3 in Multiple Sclerosis Journal (Pender et al., 2014). The response provides the proof of concept for a clinical trial, according to lead author Michael P. Pender, M.D., Ph.D., and colleagues from The University of Queensland.
Whether the relationship between prior infection with Epstein-Barr virus and MS is cause or effect remains unclear. EBV is present in 90% of the healthy adult population, yet in 99% of people with MS (Bagert, 2009).
The virus infects resting B cells, generating memory B cells in the periphery that do not normally evoke an immune response. But MS patients have elevated EBV antibodies years before MS symptoms begin, and viral markers are in B cells and plasma cells in the postmortem brain (Serafini et al., 2007). EBV apparently reactivates in ectopic B cell follicles in the cerebral meninges. Earlier in the pathology, the immune response to EBV cycles with the pattern of relapse and remission (Angelini et al., 2013).
Borrowing from adoptive immunotherapy used to treat nasopharyngeal carcinoma, the researchers expanded the patient's T cells in the presence of adenoviral vector–bearing genes for three EBV proteins (EBV nuclear antigens 1 and latent membrane proteins 1 and 2A) that are CD8+ T cell epitopes. The 42-year-old patient received 5 million of the altered cells every 2 weeks for 8 weeks. The patient had a progressive MS T cell profile (increased CD4+:CD8+ ratio) and an HLA type indicating that his cells would present the three epitopes.
Results were consistent with the altered T cells targeting the EBV-bearing B cells. Intrathecal IgG levels fell and three brain lesions on MRI 5 weeks before the therapy were gone 9 weeks after. The patient didn't experience fever, flulike symptoms, or malaise, and reported less fatigue, fewer leg spasms, better cognition, improved use of his limbs, and in general having an easier time working at home. The only adverse effect was a few hours of tingling and numbness in his lips and tongue on the second and third days. His positive response may support development of a clinical trial protocol.
Key open questions
What is the role of EBV infection in MS?
Would adoptive immunotherapy be effective in relapsing-remitting MS?
Will a pilot study or clinical trial validate the case study findings?
Disclosures
Scott Burrows and Rajiv Khanna, authors of the Pender et al. paper, hold a patent on the EBV epitopes represented in the AV construct.
DOI:
doi/10.7493/msdf.10.9705.1