Who We Are
Scientific Advisory Board
Gavin Giovannoni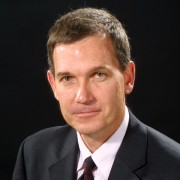 Gavin Giovannoni was appointed to the Chair of Neurology, Blizard Institute of Cell and Molecular Science, Barts and The London School of Medicine and Dentistry and the Department of Neurology, Barts and The London NHS Trust in November 2006. He earned his Ph.D. in immunology from the University of London in 1998. He was appointed as a Clinical Senior Lecturer, Royal Free and University College Medical School, in 1998 and moved back to Queen Square in 1999. He was made a Reader in Neuroimmunology in 2004. His clinical interests are multiple sclerosis and other inflammatory disorders of the central nervous system. He is particularly interested in clinical issues related to optimizing MS disease-modifying therapies. Other interests are immune-mediated movement disorders. Professor Giovannoni's current research is focused on Epstein-Barr virus as a possible cause of MS, MS-related neurodegeneration, MS biomarker discovery, MS clinical outcome measures, MS clinical trials and an immune tolerance strategy.
Pierre-Antoine Gourraud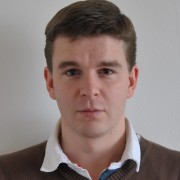 Pierre-Antoine Gourraud is assistant professor in the University of California, San Francisco, Department of Neurology. He is a former student of the Ecole Normale Supérieure de Lyon. After receiving an M.P.H. from University Paris XIII in 2002, he got his Ph.D. in Immunogenetic Epidemiology and Public Health from Toulouse University in 2005. Soon afterward, he obtained a joint appointment at the Toulouse Hospitals and the Toulouse University in the Department of Public Health. He was in charge of consultation service in the Epidemiology unit of the hospital for 2 years. He relocated to the United States to do his postdoctoral research in neuroimmunogenetics of multiple sclerosis at UCSF. In 2011, he joined the UCSF faculty. Dr Gourraud has established numerous research collaborations with investigators from all over the world: He developed bioinformatics tools for the study of MHC microsatellites for the dbMHC website at the National Center for Biotechnology Information, performed numerous genetic association studies on various diseases (rheumatoid arthritis, multiple sclerosis, and leukemia), and also conducted population genetics analyses of European populations (HLA and KIR genes). He developed software dedicated to statistical genetics in the estimation of linkage disequilibrium (Estihaplo) and designed an algorithm to help search for hematopoietic stem cell donors for the treatment of hematological diseases (Easymatch). In 2008, Dr. Gourraud received an undergraduate degree with honors in Philosophy from Toulouse Catholic University, which reinforced his interest in the ethical, legal, and social implications of genetics research. More than 60 publications and patents attest to his achievements thus far and hold promise for future basic science and innovative applications.
May Han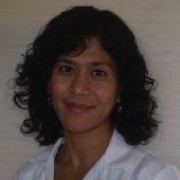 May Han is an assistant professor in Neurology & Neurological Sciences at Stanford University. Dr. Han is a board-certified neurologist specializing in multiple sclerosis and demyelinating disorders of the central nervous system. Dr. Han is also a clinician-scientist whose research focuses on identification of biomarkers and therapeutic targets in multiple sclerosis and neuromyelitis optica. She utilizes Systems Biology approaches such as proteomics and transcriptomics. She received her medical degree in Myanmar and completed a Neurology residency at University of Washington, Seattle. She trained with Dr. John Glomset at the Howard Hughes Medical Institute (UW, Seattle, WA) as a postdoctoral fellow. She also did a translational fellowship at Stanford with Dr. Larry Steinman. She joined the Neurology department and MS Center at Stanford in 2009. 
Henry McFarland
Henry F. McFarland is the retired Chief of the Neuroimmunology Branch of the National Institute of Neurological Disorders and Stroke (NINDS). He received his B.A. degree from the University of Arizona and his M.D. in 1966 from the University of Colorado. Following a residency in neurology at Thomas Jefferson University, Dr. McFarland did postdoctoral research in neurovirology at Johns Hopkins School of Medicine and in immunology at University College London, before returning to Johns Hopkins as a neurologist. In 1994, Dr. McFarland became Chief of the Neuroimmunology Branch of NINDS. He retired from this position in 2010.
Richard Ransohoff
Richard Ransohoff is Director of the Neuroinflammation Research Center in the Department of Neurosciences of Lerner Research Institute at the Cleveland Clinic Foundation; Staff Neurologist in the Foundation's Mellen Center for MS Treatment and Research; Professor of Molecular Medicine at the Foundation's Lerner College of Medicine; and Professor in the Department of Pathology at Case Western Reserve University. Dr. Ransohoff received his undergraduate degree in literature from Bard College and his medical degree with honors from Case Western Reserve University School of Medicine in Cleveland. He completed residencies in internal medicine at Mount Sinai Medical Center in Cleveland and in neurology at Cleveland Clinic, where he served as Chief Resident. Dr. Ransohoff completed a postdoctoral fellowship in the laboratory of Dr. Timothy Nilsen in the Department of Molecular Biology and Microbiology at Case Western Reserve University School of Medicine. He joined the faculty of the Cleveland Clinic in 1989.
Project Direction
Tim Clark, Director of Informatics, MassGeneral Institute for Neurodegenerative Disease

Tim Clark is Director of Informatics at the MassGeneral Institute for Neurodegenerative Disease and an Instructor in Neurology at Harvard Medical School. His research group is based in the neurology department of Massachusetts General Hospital, and its members explore new applications for neuroinformatics, Semantic Web, and social computing. The team is developing the Science Collaboration Framework, the software toolkit on which the Multiple Sclerosis Discovery Forum is built. Previously, the SCF team worked with the Michael J. Fox Foundation to develop PD Online Research, a web community of Parkinson's disease researchers, and with the Harvard Stem Cell Institute to launch StemBook, a collection of online reviews on stem cell research. Tim was formerly vice president of informatics at Millennium Pharmaceuticals, where his team built one of the first integrated bio- and chemi-informatics software platforms in the pharmaceutical industry. He began his career in life science informatics at the National Center for Biotechnology Information, where he led the database development team for GenBank.
Hollie Schmidt, VP of Scientific Operations, Accelerated Cure Project for MS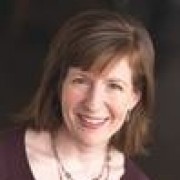 Hollie Schmidt is the Vice President of Scientific Operations at Accelerated Cure Project for Multiple Sclerosis. Her role includes top-level direction of ACP's Sample and Data Repository, which provides highly characterized serum, plasma, DNA, RNA, and cells from people with demyelinating diseases and controls to scientists worldwide. She also oversees the content and community-building elements of the Multiple Sclerosis Discovery Forum. Before joining ACP, Hollie's endeavors included co-founding the management consulting firm Lifting Mind as well as co-founding two software companies, Midnight Networks and NorthStar Internetworking. Hollie has an MS in Management, as well as a B.S. and M.S. in Materials Science and Engineering, all from the the Massachusetts Institute of Technology. She is active in MIT alumni efforts and has served as Chair of the Technology Day Committee, global board member of the MIT Enterprise Forum, and judge for the Lemelson-MIT Student Prize. She also serves on the Institutional Review Board of Beth Israel Deaconess Medical Center. In 2005, Hollie was selected as an honoree in the Mass High Tech "Women to Watch" awards.
Editorial Staff
Robert Finn, Executive Editor, Multiple Sclerosis Discovery Forum
Bob started out as a neuroscientist, working with Eileen Kane on auditory neuroanatomy at the University of Chicago and on the neuroanatomy and neurophysiology of neural plasticity with Carl Cotman and Gary Lynch at the University of California, Irvine. Since then he's pursued a career as a science and medical writer and editor. He's served 7 years as senior science writer at the California Institute of Technology, 9 years as a freelance writer, writing two books for patients (Cancer Clinical Trials: Experimental Treatments and How They Can Help You, O'Reilly, 1999 and Organ Transplants: Making the Most of Your Gift of Life, O'Reilly, 2000), 70 articles on science policy for The Scientist, and many other articles for a variety of publications. In 2001 Bob joined the International Medical News Group as its San Francisco Bureau Chief, where he reported on more than 200 medical meetings in virtually every sub-specialty for IMNG's collection of trade papers for physicians. He moved to Medscape Medical News in 2011 as its Assignment Editor, and joined MSDF in May, 2013.
Carol Cruzan Morton, part-time correspondent, Multiple Sclerosis Discovery Forum
Carol is a senior science journalist with more than 25 years experience at major newspapers, magazines and universities. She has a passion for clear writing with verve and for redefining research news with stories that encompass key trends, incorporate meaningful context, grab audience interest, and explore the implications. At Runner's World magazine, she launched the first research news section. At the University of California, Davis, she unearthed big ideas and quirky stories in the basic life and physical sciences and engineering. She has told tales of individual discovery, noteworthy trends, and unexpected consequences for major newspapers, including the Boston Globe and Oregonian, as well as for the news section of the journal Science. Recently, she was a senior science writer at for a highly-valued research newsletter connecting the 13,000 scientists and physicians in the Harvard medical community. In more than two decades of leadership roles in regional and national journalism groups, she has run events to help hundreds of specialty journalists embrace and innovate with the new online tools and techniques.
Heather McDonald, Principal Drug-Database Pipeline Curator, MS Discovery Forum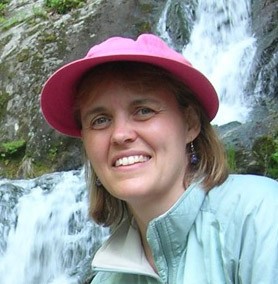 Heather McDonald received her B.A. from Washington University in St. Louis and her Ph.D. from Harvard University's Department of Cellular and Developmental Biology, where she studied microtubule motors in Drosophila. As a postdoctoral fellow at the University of Washington and faculty member at a liberal arts college, she studied centrosome duplication in yeast. She served as an Associate Editor for Science's website on aging (Science of Aging Knowledge Environment, SAGE KE) and as a Consulting Editor for Science Translational Medicine, as well as Manager of Fungal Databases at BioBase and Product Manager and Scientific Illustrator at Garbrook Knowledge Resources. Besides scientific writing and editing, her interests include the application of digital modeling and illustration to biological science. Toward that end, she received a certificate in digital imaging from the Corcoran College of Art + Design.
Special thanks to Heather Kosakowski, Kelly Tchorz, Thomas Mendoza, and Kelsey Forest, who made significant contributions to getting MS Discovery Forum off the ground.
Software-Development Team
Sudeshna Das, Head of Web Development for MS Discovery Forum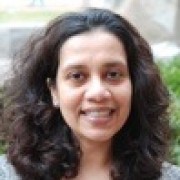 Sudeshna Das is a bioinformatics researcher at the MassGeneral Institute for Neurodegenerative Disease. She is an instructor in neurology at Harvard Medical School and an associate in neuroscience at Massachusetts General Hospital. Her research interests include development of biomedical web communities and repositories that incorporate Semantic Web technologies. She has led the development of several communities including StemBook, PD Online Research, and Pain Research Forum. Sudeshna earned her Ph.D. in biomedical engineering from Boston University, where she studied computational methods for protein structure prediction, and was formerly Associate Director of Computational Science at Millennium Pharmaceuticals.
Stéphane Corlosquet, Software Engineer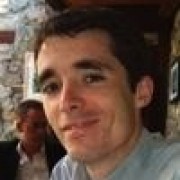 Stéphane Corlosquet is a bioinformatics engineer at the MassGeneral Institute for Neurodegenerative Disease. He is also a member of the security and documentation teams for Drupal, the popular open-source content management system used by the Science Collaboration Framework. Stéphane started out as a fledgling electronics engineer. His interests soon diverted to web development, and his love of open-source solutions led him inevitably to Drupal. He has been the driving force in incorporating Semantic Web capabilities into Drupal 7. Stéphane completed his master's degree in Semantic Web at the Digital Enterprise Research Institute of the National University of Ireland, Galway. He has been working in IT and web development since 2003.
Nicholas Maloney, Software Engineer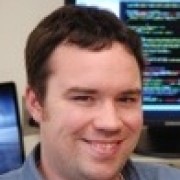 Nicholas Maloney is a software developer at the MassGeneral Institute for Neurodegenerative Disease. Nick has more than a decade of experience developing and managing software projects in finance, higher education, and health care. His primary area of expertise is leveraging open-source technologies such as Drupal to solve complex content-management needs. Nick earned his BS in Computer Information Systems from Bentley University.
Volunteers
Special thanks to MS Discovery Forum's volunteers, who have contributed many hours of diligent work to the site:
Susan Norris, MSDF Volunteer Coordinator
Diane Chen
Colleen Ellwood
Akanksha Gupta
Jennifer MacArthur
Jacqueline Olender
Elise Passikoff
Sara Pastel
Peter Reinhardt
 
Special Acknowledgment
We would like to thank June Kinoshita for inspiring the MS Discovery Forum through her pioneering work on the Alzheimer Research Forum, bringing together the Accelerated Cure Project and MassGeneral Institute for Neurodegenerative Disease, and helping to secure funding for the site.