'Strikingly' Lower Familial Risk of MS Seen
This population-based study of more than 28,000 Swedish citizens with multiple sclerosis found strikingly lower ratios of familial recurrence of the disease compared with most previous studies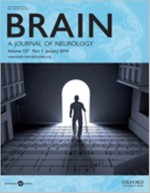 A new population-based study of people with multiple sclerosis (MS) has found what the authors term "strikingly" lower risk ratios of familial recurrence of MS, compared with previous studies.
The study appears in the current issue of the journal Brain (Westerlind et al., 2014) and is authored by Helga Westerlind, a doctoral student in the Department of Clinical Neuroscience at the Karolinska Institute in Stockholm, along with colleagues.
"By linking national registries, we sought to avoid common limitations of clinic-based studies such as low numbers, poor representation of the population and selection bias," the authors wrote.
Mining data from the Swedish Multiple Sclerosis Registry as well as from a nationwide hospital registry, the researchers first identified 28,396 Swedish citizens who had been diagnosed with MS since 1968. In addition, they used the country's Multi-Generation Registry to identify people who were related to people with MS, including first- and second-degree relations and cousins. Digging still further, they used the Swedish Twin Registry to identify twins of people with MS.
When the investigators estimated crude and age-corrected risks of developing MS, they found they were approximately the same as those found in previously published studies.
Further maximizing the power of the study, however, the researchers also constructed a population-based data set composed of controls. "For all MS patients and their relatives, a maximum of 10 matching control-relatives pairs were selected," Westerlind told MSDF in an interview. "These were matched on year of birth, sex, and relation to the MS patient. So, for a woman with MS born in 1943 with a brother born in 1945, 10 sister-brother pairs with the sister born in 1943 and not diagnosed with MS and a brother born in 1945 were randomly selected."
When they used the matched population-based controls to assess relative risks (observed versus expect cases of MS), they came up with lower estimates than in previous studies. 
Moreover, siblings of people with MS had a sevenfold increased risk of developing the disease. "This means that the risk for a sibling to an MS patient was 7.1 times greater than the risk for a sibling to a non-MS-patient," Westerlind said. "2.29% of the siblings to MS patients had also been diagnosed with the disease, and after correcting for the age of the siblings, as some were still young and at risk for developing MS, the risk for a sibling to an MS patient was 2.55%."
For children of people with MS, the risk was about fivefold, the authors said. The study found no increase in risk for grandchildren and nieces/nephews.
In contrast, a recent meta-analysis (O'Gorman et al., 2013) found that the risk for a sibling to an MS patient was 16.8 times greater than for a sibling to a non-MS patient. That study found that for children of people with MS the risk was about 14-fold.
One surprising finding from the study, the researchers said, was that risks of MS were the same among maternal and paternal relations of people with MS. That appears to run counter to findings from previous studies that have found the incidence of MS to be higher among women than men.
The investigators said they also observed higher rates of transmission of MS from fathers to sons compared with mothers to sons, suggesting, in effect, a higher rate of parent-to-child transmission from the less prevalent gender.
In their assessment of MS risk in twins, the researchers estimated risk of heritability of MS among nearly 75,000 confirmed zygotic twin pairs, in 315 of which at least one of the individuals had been diagnosed with MS. Aiming to increase the power of their assessment, they also factored in registry information on 2.5 million sibling pairs.
"In this model of a complex trait, it is assumed that two components cause the disease: genetics and environment," Westerlind explained. "The environment is consisting of two parts: shared and nonshared. By studying twins and siblings—we know how much they share of genetics and environment—it is possible to estimate how much the genetics and the environment are contributing to the trait respectively."
For example, she said, it is known that monozygotic twins share 100% of their genome and are likely to grow up together, while dizygotic twins share 50% of their genome and are also likely to grow up together.
The shared environment is that environment that is common for the twin (or sibling) pair, while nonshared environment consists of the individuals' experience, like smoking or vitamin D levels, Westerlind pointed out.
She said the model she and her fellow researchers used for assessing twins suggested that about 64% of cases are due to genetics, that there seems to be no or very little contribution (1%) from the environment shared by the pair, and that the remainder of the risk (35%) is attributed to the nonshared environment.
Thus, the study confirmed findings from earlier results that have suggested MS appears to be primarily associated with genetic factors and secondarily by individual risk factors. A shared environment does not appear to be of any particular significance, the researchers said.
They said the relative risks presented in their study are to their knowledge the first ascertained by the use of randomly selected controls from the general population. That is in contrast to previous studies, most of which relied on patient groups collected in hospitals over the course of decades.
The researchers said that besides lowering estimates of MS heritability, the findings of the study have additional implications.  
"In the context of gene mapping efforts, our findings suggest a theoretically smaller number of multiple sclerosis risk genes, indicating that a greater proportion of the genes contributing to multiple sclerosis susceptibility have been identified than previously thought," they conclude. 
Key open questions
The researchers found that relative risks of developing MS were the same among maternal and paternal relations of people with MS . If that is so, why is the incidence of MS generally seen as being higher among women than men?
How important are genetic versus environmental factors in the risk of developing MS?
Disclosures
The authors have disclosed no conflicting interests relevant to this study.The study was funded by grants from the Swedish Research Council, Karolinska Institute, Stockholm County Council, the Jensen Foundation, and the Swedish Research Council for Health, Working Life and Welfare.
DOI:
doi/10.7493/msdf.10.9480.1