Talking to Reporters: 13 Tips for Researchers
It's easy to get jaded about the state of science journalism these days. But there are a lot of us who want to do right by science, and here's how you can help.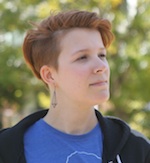 At a hot topics session at the ACTRIMS-ECTRIMS joint meeting in Boston, a talk about a runaway media frenzy in Canada really struck a chord with me. If you're in the MS community you'll remember the claim, first advanced in 2008, that chronic cerebrospinal venous insufficiency (CCSVI) is the cause of MS. Some elements of the Canadian news media promoted liberation therapy as a "revolutionary treatment" for MS and ran with it. Patients traveled across borders to have a risky procedure done, people died, no one was cured. This story is unfortunately too familiar.
Michael Rasminsky, M.D., Ph.D., of McGill University in Montreal, Canada, who gave the ACTRIMS-ECTRIMS talk, placed some of the blame on the news media. But another issue was that few scientists spoke out publically against the procedure. It was a "perfect storm" for misinformation, Rasminsky said.
Stories like these are sobering reminders of what can happen if I'm not careful in my job.
I'm just at the beginning of my career as a science journalist, and one of my core values is always to report balanced, accurate representations of current research. I think most science journalists would say the same.
But I also want to make rent every month. Part of that is finding interesting, exciting stories that get lots of clicks and shares. Such is the world we live in.
To many journalists, CCSVI probably seemed like a good story at the time. We are humans too, and our "B.S. radar" is only so good, especially when it comes to the complexities of science.
But once an idea like liberation therapy establishes itself in the public consciousness, as Rasminsky says, it's hard to extricate it. Presenting people with facts even leads them to dig their heels in more, in a phenomenon aptly named the Backfire Effect.
But does that mean all hope is lost? Should researchers just give up? Let the media have its field day and keep to themselves in the ivory tower?
I say no. If anything, stories like liberation therapy prove that we need media-friendly scientists now more than ever.
"I'm not sure why people don't like to talk to the media. There's the idea that the media often get it wrong so why bother?" Rasminsky said to me over the phone. He added that researchers are often too busy, and talking to a reporter doesn't fit neatly into their schedule.
I believe it's safe to say that journalists, and especially science journalists, are curious by nature and possess a deep love for learning—just like scientists!
Ultimately, good science communication begins with the scientist.
So, without further rambling, here's a list of tips for talking to the media.
Make your contact info easy to find. Be sure your email is up-to-date on your institution's profile page. Make a ResearchGate account. If I'm writing about your work under deadline and I can't reach you, I still have to write the story. What I write is likely to be more accurate if you take the time to explain your work.
Research. Some journalists have bad track records. Google your journalist's name to see what else he or she has written.
Be responsive. I usually send emails to four or five times as many sources as I actually need for a story because so many of them bounce back or never receive a reply. If you don't have the time to speak, we appreciate a note saying so. One million bonus points if you can introduce us to another expert you know and trust who can talk.
Talk in simple language. When explaining your research to a journalist, remember that he or she then has to "translate" it to a lay audience whose members may have not taken a science course since high school. Keep the audience in mind so nothing gets lost in translation. Try to explain your research in very simple terms and stick to the most important details.
Be patient. If you're in an interview and find yourself going over the same ground, it's probably because the journalist is still trying to understand it all. Sometimes it even helps to stop and ask your interviewer if he or she caught everything you just said.
Think like a journalist. What do you want the audience (be it laypeople or fellow researchers) to take away from your work?
Anecdote: friend and foe. Rasminsky said that anecdotes are often the focus of science stories, and he's right. Anecdotes humanize science and hook readers to read the rest of the article. But they can also lead readers astray if they are the thrust of the article. When sharing anecdotes with reporters, be sure to remind them that the plural of "anecdote" is not "data."
Understand embargos. Talking about your research before publication, in almost every case, will not prevent it from being published in peer-reviewed journals.
If you must go off the record, understand how it works. People's definitions vary, but here's a helpful guide. In general, anything you say to a journalist is on the record, including conversations over email, on the phone, at a meeting, or even at a party. You must negotiate anonymity before the interview. But also consider this Scientific American blog post by MSDF's editor about how going off the record hinders science.
Don't fear the media … Most of the time, journalists are calling you because they are genuinely interested in your perspective on the story. We science journalists are a pretty friendly, geeky bunch who just want to nerd out with you about whatever it is you or your colleagues are up to.
… But remember we are beholden only to the truth. You might be asked some tough questions. That's ok. We're here to listen, not to hang you out to dry (most of the time). To that end, if we get something wrong, let us know so we can correct it!
Publish open-access. It would really help journalists to be able to look at your data themselves. But unfortunately many of us don't have full-text journal access. If you don't wish to publish open-access—or if that's not an option at the journal where you published your study—send the journalist a pdf or two to look at before the interview.
Remember that our jobs are on the line, too. At most publications, journalistic integrity is critical. We like our jobs, and we want to keep them. So even the most selfish among us has a vested interest in reporting accurate, balanced stories.
DOI:
doi/10.7493/msdf.10.13880.1