Researchers Spill the Beans
An epidemiological link between coffee and MS raises new questions for future research
Coffee—a lot of it—is linked to a lower risk of multiple sclerosis, finds the largest study of its kind to date. People who remembered guzzling four to six cups of coffee a day for 5 to 10 years had about a 30 percent lower risk of multiple sclerosis (MS), compared to those who say they never drank coffee (Hedstrom et al., 2016).
But don't grind those extra beans yet. "Available data do not support recommendations for or against heavy coffee drinking for people at risk of MS," cautioned first author Anna Hedström, PhD, an epidemiologist at Karolinska University Hospital in Solna, Sweden, in an email to MSDF.
"They've done a good job with the study [and] have been careful with the methods," said Elaine Kingwell, PhD, an epidemiologist at the University of British Columbia in Vancouver, Canada, in a phone interview with MSDF. "The findings are interesting. Caffeine or coffee in MS hasn't been studied that much. It's right to be a little cautious. It definitely needs further research." Kingwell wrote an editorial commentary with the paper (Wijnands and Kingwell, 2016). Both articles were published online March 3 in the Journal of Neurology, Neurosurgery & Psychiatry.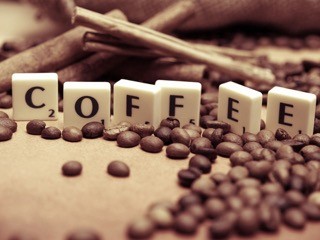 The new study investigated coffee consumption in two groups of people for the 5 or 10 years before and at the time of their first symptoms. The separate and combined analyses looked at 1620 people with MS in Sweden and 1159 people with MS in Northern California, compared to similar people without MS in both places.
The paper adds heft to a scant evidence base in people that is all over the map. Three earlier and smaller epidemiological studies of coffee and MS have shown all possible outcomes: a higher risk, a lower risk, and no effect.
The report comes at a time of heightened interest in how lifestyle factors may prevent or help treat MS. The study happened to be published the first day of a two-day workshop on environmental modifiable risk factors for MS in Florence, Italy, hosted by the European Committee for Treatment and Research in MS. Their goal: to assess the scientific knowledge and next steps in moving toward new and more effective approaches to managing the disease. Diet is also a key research priority of a new wellness initiative by the National MS Society.
"The mechanisms for a potential protective effect of coffee remain unclear," Hedström wrote to MSDF, "but caffeine, one component of coffee, has been shown to suppress the production of chemicals involved in the inflammatory response, which may contribute to explain the findings."
Intriguingly, animal studies of the inflammatory aspect of MS have suggested that caffeine may boost key receptors on microglia, the brain's resident immune cells. In MS and other brain disorders, microglia may damage or protect myelin and axons, depending upon their molecular mood. The extra receptors (A1 adenosine receptors) in the caffeinated animals may allow more beneficial, anti-inflammatory molecules to lock onto the microglia and calm them down, researchers have speculated.
In most people with MS, symptoms begin with relapsing-remitting attacks of infiltrating immune cells (such as T cells) in the brain and spinal cord that can damage the protective myelin sheathing around axons, often worsening to secondary progressive MS, with increasing disability.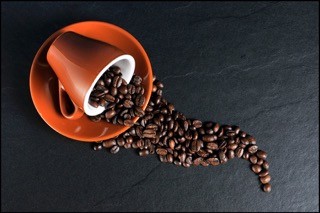 The average age of the Swedish people studied was about 40, and their symptoms had first appeared about 5 years earlier. The coffee questionnaire went back to age 15. At the time of their first symptoms, 74 of them were drinking 6 cups or more per day, while 348 were not drinking coffee. An average Swedish cup of coffee is 150 milliliters, or about 5 ounces. For comparison, that's less than half of the 12-ounce Starbucks Tall size, or about two 20-ounce Venti coffees a day. The researchers found a link between the coffee drinking over both 5 years and 10 years before first symptoms of MS.
People in the Northern California cohort were about 50 years old, with their first MS symptoms showing at age 31 on average. Their coffee questionnaires asked them to remember when they began drinking coffee regularly. In this group, 191 men and women with MS were drinking more than four cups a day at the onset of disease, while 511 were drinking no coffee. Here, a cup of coffee was defined as 237 milliliters, or 8 ounces. That's still less than a Starbucks Tall, but four or more cups also totals to about two Venti coffees a day. In this group, the researchers looked at coffee 5 years before symptom onset.
The study has the usual limitations of an observational study design, which takes a snapshot of people at one point in time, as well as the potential recall bias of the dietary questionnaires. Even though the researchers went to a lot of trouble to single out the effect of coffee, the drink may be a marker for some other hard-to-measure risk factor, such as social well-being or a certain lifestyle. The research team found no such association with tea or soda intake and MS. They also adjusted for established risk factors in MS risk, such as sex, smoking, passive smoking, weight, and sun exposure. (Previous studies by the authors actually have helped build the evidence base for these other factors.)
"These kinds of studies are really good for illuminating relationships and generating research in a certain direction," Kingwell said. "It can't provide a causal relationship. You can't conclude drinking coffee is going to stop people from getting MS. It should stimulate more research on this possible relationship to understand a possible biological basis."
Hedström agrees. "More extensive studies are needed to determine whether caffeine exposure underlies the observed association and to evaluate the mechanisms by which coffee may be acting," she wrote in an email to MSDF, "which could lead to new therapeutic targets and contribute to a better understanding of MS etiology."
Key open questions
What is the role of coffee, if any, in the development of MS?
If the findings are confirmed in another group of people, what are the potentially protective mechanisms of high coffee consumption in reducing risk of MS, and can they be harnessed for greater benefit?
Disclosures and sources of funding  
The study was supported by grants from the Swedish Research Council; the Swedish Research Council for Health, Working Life and Welfare; Knut and Alice Wallenberg Foundation; the AFA Foundation; the Swedish Brain Foundation; the Swedish Association for Persons with Neurological Disabilities; NIH/NINDS; and NIH/NIEHS, NIH/NINDS, and NIH/NIAID. Study authors have received compensation for scientific advisory boards or lectures for Biogen and Sanofi Genzyme, unrestricted MS research grants from Biogen, Novartis, Sanofi Genzyme, Allmiral and AstraZeneca, the Swedish Research Council, EU FP7 Neurinox, Knut and Alice Wallenberg Foundation, Margareta af Ugglas Stiftelse, the AFA Foundation, and the Swedish Brain Foundation, as well as research support from the Swedish Medical Research.
Image credit
Thumbnail image on landing page. Credit: "Shifting Pixel, Joe Lencioni's photography" [from http://shiftingpixel.com/attribution-requirements/index.html]
DOI:
doi/10.7493/msdf.10.27607.1