AAN Review Supports Treating Symptoms of MS with Cannabis
A review of the literature conducted by the American Academy of Neurology supports the use of cannabis to treat some symptoms of MS, including spasticity, pain related to spasticity, overactive bladder, and painful burning and numbness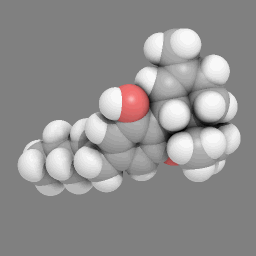 A review of available scientific research conducted by the American Academy of Neurology, published in Neurology and presented at the AAN Annual Meeting in Philadelphia, found that certain forms (oral and spray) of cannabis can help treat some symptoms of MS, particularly spasticity, pain related to spasticity, overactive bladder, and painful burning and numbness (Koppel et al., 2014).
Barbara S. Koppel, M.D., a neurologist at New York Medical College in New York, and Gary Gronseth, M.D., a neurologist at the University of Kansas Medical Center in Kansas City, discussed the findings at a press conference on April 28, 2014.  
Their review included studies of multiple formulations of cannabinoids, including oral forms and a mucosal spray. Two studies in MS patients of smoked marijuana, which the review called "the most familiar form of cannabis," were also included, although the review concluded that there was insufficient evidence to determine efficacy. Dr. Gronseth noted, however, that "when we say there is insufficient information or evidence to indicate that it's effective for a condition, that's not the same thing as saying it's not effective for that condition."
While Cannabis sativa, Cannabis indica, and hybrid strains of the plant contain some 60 pharmacologically active compounds, the oral and spray forms included in the review contain only one or two: Δ9-tetrahydrocannabinol (THC), which is responsible for psychoactive effects, and/or cannabidiol (CBD), which is nonpsychoactive. Only two oral forms—dronabinol (Marinol) and nabilone (Cesamet), both synthetic forms of THC—have received FDA approval and only for the treatment of chemotherapy-related nausea and vomiting or loss of appetite and weight loss in people with AIDS. Nabiximols (Sativex), an oromucosal spray containing a 1:1 ratio of THC and CBD, has been approved in Canada and much of Europe for the treatment of MS-related spasticity.
Whether the AAN review will influence prescribing practices of physicians is unknown. Stanley Cohan, M.D., Ph.D., a neurologist and medical director of the Providence Multiple Sclerosis Center in Portland, Oregon, told MSDF that physicians face a conundrum with regard to prescribing cannabis since their narcotics licenses are issued by the federal government, which classifies marijuana and its cannabinoids in Schedule 1, a designation for drugs including heroin and LSD that have high abuse potential and no accepted medical uses. "Until the legal landscape is clarified, I think there will be a limit to its use," he said. With regard to the FDA-approved forms, Cohan said they are very expensive and most insurance companies will not pay for them. Moreover, he said most patients prefer natural marijuana.
Koppel said the review "highlights the need for more high-quality research studies of the long-term efficacy and safety of the use of medical marijuana in neurologic illnesses." For people who advocate increased use of medical marijuana, Dr. Koppel had this advice: "The best way to find answers in the future is to be a participant in these kinds of trials."
Key open questions
What is the efficacy of natural marijuana delivered via different methods (e.g., smoked, ingested, or vaporized) on MS symptoms?
How do the anti-inflammatory and immunological effects of cannabinoids affect disease progression?
Disclosures and sources of funding
Dr. Koppel and Dr. Gronseth report no disclosures relevant to the review. The review was funded by the American Academy of Neurology. Dr. Cohan has received personal compensation for activities with Acorda Therapeutics, Biogen Idec, Novartis, and Sanofi-Aventis Pharmaceuticals Inc. Dr. Cohan has received research support from Biogen Idec, Novartis, Sanofi-Aventis Pharmaceuticals Inc., Roche Diagnostics Corporation, and Opexa.
DOI:
doi/10.7493/msdf.10.10992.1