Switches to Fingolimod, Natalizumab Show Similar Efficacy
An analysis of data on MS patients who switched to fingolimod or natalizumab from other disease-modifying therapies concluded that both therapies were associated with similar reductions in healthcare utilization

Patients with active MS who switch to fingolimod or natalizumab from other disease-modifying therapies (DMTs) are likely to experience similar reductions in their use of healthcare resources. That is according to results from a new study of more than 600 patients. The authors said their results show that fingolimod and natalizumab have similar efficacy in a real-world setting.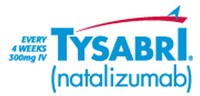 The study was published in the journal Current Medical Research & Opinion on May 2 (Bergvall et al., 2014).
Niklas Bergvall, Ph.D., a researcher at Norvartis Pharma AG, Basel, Switzerland, conducted the retrospective cohort study along with colleagues.
They said that although fingolimod and natalizumab have demonstrated efficacy over placebo and interferon in phase 3 trials, no head-to-head clinical studies of the two DMTs have been conducted.
Aiming to close that gap, the researchers used administrative health insurance claims data from the US PharMetrics Plus database, which includes 87 million plan members, to identify patients who shared several clinical characteristics:
They had been diagnosed with MS.
They had filed a claim for either fingolimod or natalizumab between October 2010 and June 2012 (the index period).
During the year prior to switching, they had used other DMTs and experienced a relapse.
That search yielded 623 patients, 299 who switched to fingolimod and 324 who switched to natalizumab. 
The investigators then used the claims data, along with unmatched and matched comparison methods, to assess the cohorts for MS-related hospitalizations, use of corticosteroids, and rates of relapses both during the index period as well as the year following switch to the newer DMTs. 
"Our study demonstrates that MS-related inpatient hospitalizations were experienced by fewer patients in each treatment cohort in the 12-month period after initiating fingolimod or natalizumab compared with the previous 12-month period when patients were using other DMTs," the authors wrote.
Even taking into account that all patients in the study had suffered at least one relapse during the index year, claims data indicated they did significantly better. Of patients who switched to fingolimod, 68.1% were free of relapses. That was compared with 68.6% of patients who switched to natalizumab.
The cohorts also recorded similar rates of hospitalizations and corticosteroid use, down significantly from the year before the switch (p < 0.01), the investigators reported.
The researchers conceded that the results of the study are limited, since they were based on proxy measures of relapse—database claims—rather than on in-person clinical evaluations. However, they add, "In the absence of head-to-head analyses, real-world evidence can demonstrate the comparative effectiveness of therapies in clinical practice."
Key open questions
How would results using direct clinical evaluations of relapse compare to those based on proxy measures of relapse? 
Would the improved results seen with fingolimod and natalizumab extend beyond the yearlong follow-up used in this study?
Disclosures and sources of funding 
This study was funded by Novartis Pharma AG, Basel, Switzerland.
The authors are paid employees of either Novartis Pharma AG, Basel, Switzerland; or IMS Health, Waltham, MA, USA. IMS Health received funding from Novartis to develop this study.
DOI:
doi/10.7493/msdf.10.10835.1