Antibody Testing Affects MS Therapy Management
In a randomized trial, access to antibody testing affected MS management. Serum binding antibodies predicted positivity to neutralizing antibodies in patients on high-dose interferon.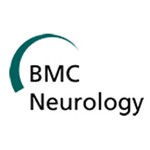 Access to antibody (Ab) testing affected management in persons with multiple sclerosis (MS), according to findings from a randomized, controlled, open-label, parallel-group, multicenter study published April 4 in BMC Neurology (Fox et al., 2014). In that study, serum binding antibodies (BAb) predicted positivity to neutralizing antibodies (NAb) in patients on high-dose interferon β (IFN-β).
"Many patients with relapsing-remitting [MS] treated with high-dose [IFN-β] develop [BAb] and [NAb]," wrote Edward Fox, from Central Texas Neurology Consultants in Round Rock, and colleagues. "NAb reduces the biological activity of IFNβ, which contributes to clinical failure in these patients. We investigated whether access to [Ab] test results would alter usual care of IFNβ-treated patients and whether BAb could predict NAb."
In this trial, 1358 participants with MS received usual care or Ab testing with standard assays to measure BAb and NAb titers. The proportion of participants in whom IFN-β therapy changed was the main study endpoint, and the type of and reasons for therapy changes were secondary endpoints.
Nearly one in five participants (19.6%) in the Ab testing group had changes in their treatment during 12 months of follow-up, compared with 14.0% in the usual care group (P = 0.004). The reason for therapy change was that results from Ab testing were more likely in the Ab testing group than in the usual care group (P < 0.0001).
The investigators found therapy change to be significantly more likely in participants with NAb and BAb positivity, and these findings were also associated with a lower likelihood of adverse events related to use of IFN-β.
BAb titers predicted NAb positivity (P = 0.0012), and NAb positivity also varied by formulation and dosage frequency of IFN-β treatment. Participants treated with IFN-β-1a 44 μg subcutaneously three times weekly had higher positive NAb test results than those treated with IFN-β-1b 250 μg on alternate days or IFN-β-1a 22 μg three times weekly.  
"Access to Ab test results impacted therapy management," the study authors wrote. "BAb titres can predict NAb positivity in patients on high-dose IFNβ."
In both study groups, initial positivity for BAb and NAb affected the overall number of participants in whom therapy changed (P < 0.05).
Limitations of this study include the absence of paired clinical response data and the imbalance in clinic visits that the Ab testing group would have received compared with the usual treatment group. In addition, the study duration was only 12 months.
"Testing for NAb is an important aspect of MS management in terms of predicting treatment response to IFNβ," the study authors concluded. "Using BAb testing before screening for NAb titres, and defining a cutoff point for the BAb titres at which to discontinue IFNβ therapy, may reduce the necessity for the more expensive NAb testing assays."
Key open questions
At what rates do Ab titers develop for different IFN-β treatment regimens?
What is the optimal use for BAb testing to guide NAb testing and subsequent management?
Disclosures and sources of funding
Teva Pharmaceuticals funded the study and employed three of the study authors. Some of the other study authors reported various financial disclosures involving Teva Pharmaceuticals, Acorda Pharmaceuticals, Bayer, Biogen Idec, EMD Serono, Genzyme, Novartis, Opexa, Sanofi-Aventis, Avanir, GlaxoSmithKline, Ono, Eli Lilly, Roche Genentech, Wyeth Pharmaceuticals, Pfizer, Sun Pharma, and/or Takeda Pharmaceuticals.
DOI:
doi/10.7493/msdf.10.10585.1