Toso: A New Drug Target for MS?
Toso is a transmembrane protein that normally modulates innate immunity. Dampening its effects quells autoimmunity in a mouse model of multiple sclerosis.
A protein named after a Japanese drink—Toso—may provide a new drug target for treating multiple sclerosis, according to a new study published in the Proceedings of the National Academy of Sciences (Brenner et al., 2014).
Sustained inflammation characterizes the initiation phase of MS, as the inflammatory T cell subclasses Th1 and Th17 produce interferon-gamma and interleukin-17, respectively. Regulatory T cells (T regs) oversee the balance of the inflammatory T cells, modulating the immune response so that the body recognizes and tolerates self-antigens. Dendritic cells (DC) influence the T regs. Upset this tight control and immunodeficiency or autoimmunity can result.
An eclectic molecule
Toso is a transmembrane receptor protein that balances the actions of the two subclasses of inflammatory T cells, maintaining homeostasis and activation of the innate immune response. The protein is found on granulocytes, monocytes, and B cells (Lang et al., 2013), but it is Toso's effect on dendritic cells that sets into motion the actions that temper autoimmunity. DCs process and present antigens to T cells.
Toso has a ringmaster role that isn't entirely understood. Originally discovered for its effect on apoptosis, Toso also helps B cells to bind antibodies of class IgM, in addition to managing T regs.
Garry Nolan, Ph.D., of Stanford University School of Medicine and then-postdoctoral researcher Yasumichi Hitoshi, Ph.D., reported their discovery of Toso in Immunity in 1998 (Hitoshi et al., 1998). "Dr. Nolan and I discovered Toso based upon its anti-apoptotic function using a retroviral expression cloning system. I wanted to put an interesting name on it that represented its anti-apoptotic function. It was named after a Japanese drink, which is consumed on New Year's Day for celebrating a long life," said Hitoshi, now vice president, metabolism, at Rigel Inc., in Sunnyvale, California, in an interview with MSDF. The company, which was co-founded by Nolan and has licensed parts of the Toso discovery, develops small-molecule drugs for cancer and inflammatory and autoimmune diseases.
"An ultimate goal is to get small molecules that regulate Toso function. Toso has the potential to be a very interesting drug target," said Donald Payan, M.D., a co-founder of Rigel at the time of the discovery, in a press release at the time of the initial description. He was referring to an anti-apoptotic drug, but the possibilities for an anti-inflammatory agent unfolded over time as Toso's other functions were described.
But as tends to happen when analyzing genes and the proteins they encode, different research groups can be working on the same molecule but see it in a different context and come up with a different name. That's what happened with Toso.
In 2009, Hiromi Kubagawa, M.D., and colleagues at the University of Alabama, Birmingham, rediscovered Toso as the long-sought receptor for Fc, the "fragment crystallizable region" corresponding to the base of the Y-shaped immunoglobulin (antibody) class IgM (Kubagawa et al., 2009). Then in 2011 they associated Toso (which they call FcμR) overactivity with chronic lymphocytic leukemia.
Suppressing the suppressor of the suppressors
Whatever Toso is called, its role in innate immunity is perhaps less well understood than the initially described role in apoptosis. Normally, Toso suppresses T regs, which were formerly known as suppressor T cells. So, Toso in a sense suppresses the suppressors, leading to inappropriate activation of the innate immune system that may be part of multiple sclerosis. Inhibiting Toso to counter autoimmunity, therefore, may entail suppressing the suppressor of the suppressors.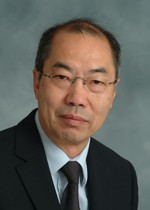 Tak Mak, M.D., Ph.D., co-director of the Campbell Family Cancer Research Institute of the University Health Network in Toronto, Canada, and colleagues conducted a series of experiments that together paint a physiological portrait of Toso function in experimental autoimmune encephalomyelitis (EAE), a mouse model of human MS. The results show that mice genetically modified to lack the eclectic receptor—designated Toso-/-—were less likely to develop the inflammation of EAE induced by exposure to MOG (myelin oligodendrocyte glycoprotein). "We have clearly demonstrated that if you knock out the gene, you do not get the disease," said Mak in an interview with MSDF.
First, the researchers showed that dendritic cells of the Toso-/- mice are less sensitive to stimulation from Toll-like receptors, which recognize microbial antigens and initiate an innate immune response. But examining responses at the whole-animal level is important in evaluating Toso as a potential drug target. Other experiments showed that Toso-deficient mice demonstrated both an increase in T regs and a decrease in cellular infiltrates in the brain characteristic of EAE.
If mice lacking Toso have an increase in T regs or their effects, then the animals should be less susceptible to an induced form of autoimmune diabetes. To test this hypothesis, the researchers conducted experiments that transferred dendritic cells from bone marrow into Toso-deficient as well as wild-type mice. The DCs attack pancreatic islet cells, causing diabetes and death, in mice that make Toso, but not in the Toso-deficient mice. These in vivo findings were consistent with effects observed in cell culture, implicating Toso activity in autoimmunity.
"Normally, dendritic cells prime T cells that kill pancreatic islet beta cells, which can't make insulin and diabetes results. Dendritic cells without Toso are less responsive to stimulation by innate ligands like LPS [lipopolysaccharide] and are incapable of priming T cells to kill beta islet cells," Mak explained. "It is our hope that the approach to go after Toso will change and lower the immunotolerance so that there's not enough inflammation to prime T cells to kill in an autoimmune situation."
A further set of experiments probed what happens when a mouse unable to manufacture Toso is given some of the protein, in soluble form as part of a fusion protein with Fc, at different stages of induced pathogenesis. Such fusion proteins that disrupt signaling are already used as drugs to treat rheumatoid arthritis [etanercept (Enbrel, Amgen) and abatacept (Orencia, Bristol-Myers Squibb)] by serving as decoy receptors that bind tumor necrosis factor; alefacept (Amevive; Astellas Pharma US, discontinued in 2011) to treat psoriasis; and rilonacept (Arcalyst, Regeneron Pharmaceuticals) to treat several rare autoimmune conditions. In this "therapeutic receptor-Fc fusion protein" approach, the drug competes with an inflammatory receptor for its natural ligand.
The Toso-Fc fusion protein consists of the human Toso extracellular domain linked to Fc from IgG that has mutations blocking a complement reaction. As in the other fusion-protein-related drugs, the fusion protein functions as a decoy, blocking Toso's action as a receptor.
Experiments on wild-type mice showed clearly that giving Toso-FC blocked the progression of EAE if given during the priming phase (days 0-8) or during the effector phase (days 10-18). "If you start EAE and add soluble Toso, you get about a score of 1, which means that the tail of the mouse is a little bit less agile. If you add the soluble Toso after the disease has started and continue to day 12, you get arrest of the disease. So adding soluble Toso immediately shuts off disease progression," Mak said.
Concluded the researchers in their paper, "This important result shows great promise for the therapeutic potential of our findings, and highlights the key role of Toso in inflammatory diseases." Hitoshi is equally optimistic. "Inhibiting Toso as a therapeutic approach is still at a very early stage. However, it is a pathway worth exploring," he said.
Clearly, Toso interacts with other molecules, and identifying those other players and their connections may reveal additional drug targets or drug candidates. "We are working actively on teasing out the mechanism. There are lots of indirect clues," Mak chuckled mysteriously. Stay tuned.
Key open questions
What is the precise physiological relevance of Toso's multiple functions?
How do the functions interact?
How can a drug candidate target only one of Toso's functions?
Disclosures
Dr. Hitoshi is an employee of Rigel Pharmaceuticals Inc. The authors of the PNAS paper declared no conflicts.
DOI:
doi/10.7493/msdf.10.9372.1