Survey Finds "MSer" to Be Patients' Preferred Descriptor
A convenience survey of people with MS found "MSer" to be the preferred descriptor for a person with the disease
What is the preferred way for clinicians and researchers to refer to people who have been diagnosed with multiple sclerosis?
According to results from a new survey of people with the disease, the term "MSer" appears to be the most popular choice. Results of the survey appear in the journal Multiple Sclerosis and Related Disorders (Baker et al., 2013).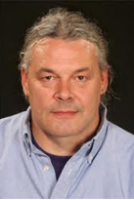 "In response to critical remarks from people with multiple sclerosis about using the term 'sufferer' as a descriptor, a series of surveys using the internet/social media were undertaken," wrote lead author David Baker, Ph.D., of Queen Mary University of London, United Kingdom, along with colleagues.
The surveys asked patients to rank six descriptors in order of preference:
MSer;
Person with MS (PwMS);
Person living with MS (PLWMS);
MS Patient;
MS Sufferer;
MS Client.
The investigators said that during a 4-day survey period they obtained responses—via two different blogs and a Facebook site—from 396 people who said they had been diagnosed with MS. 
Of those self-selected respondents, only 11% felt that "person living with MS" was the best descriptor. "MS patient" fared even worse, being favored by only 5% of respondents. The descriptor "sufferer" ranked only slightly higher, garnering 6% of patients' preferences. Only 1% of respondents wished to be referred to as "clients."
In contrast, "person/people with MS" was considerably more popular among respondents, favored by 34%.
However, the most popular descriptor was the term "MSer," given the highest rating by 43% of respondents, the researchers reported.
They noted that future studies incorporating larger numbers of patients, along with varying methods of administering questionnaires, may provide additional information on the best terminology to use in describing MS patients in academic and lay reports.
For now, however, "We suggest therefore that 'MSer' can be used as a new descriptor when writing about someone with MS, especially in lay summaries," the authors wrote in conclusion. "Furthermore, the use of 'patient' and notably 'sufferer' and 'client' should be avoided within both the lay and scientific literature."
A discussion centering on preferred terminology for referring to people with MS can be accessed via another page on this website. Naomi Price, a consumer member of MSDF, referred to Maimonides, the medieval physician and philosopher, who taught that the body should be considered an envelope for one's true being. "So in this context," Price wrote, "I'm certainly not an 'MS sufferer,' though I suffer both the symptoms and the consequences. I am not an 'MS patient,' because our disease cannot modify our personhood. An 'MSer' carries the same consequence, by defining me by a disease. The desire to create community -- which may be the genesis of this term -- could instead label us. It's also dangerous, given the wide range in how MS expresses itself. So yes, I'm a person with MS."
Key open questions
Would the findings of this study be confirmed in studies utilizing larger and random samples and/or additional choices of terms?  
Would the findings be the same using questionnaires administered by means other than the Internet? 
Disclosures
The authors declared no conflicts of interest.
DOI:
doi/10.7493/msdf.10.7923.1