Convergence through Complexity: How to Cure Brain Disease; Orion Bionetworks 2nd Annual Conference
The Broad Institute, Cambridge, MA
Description: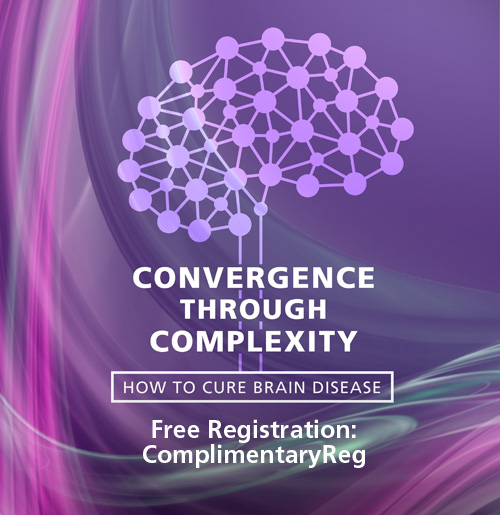 Register here
Discount code for free registration: ComplimentaryReg
The Convergence of Genomics, Patient-Powered Networks, High Performance Computing, and Biosensors is creating an unprecedented opportunity to understand the Complexity of Brain Diseases and find Cures. Our program will be a day of intimate discussion with leaders from Industry, Advocacy, and Academia who are paving the way through this new landscape. We will also showcase how Orion Bionetworks is creating a hub for Integration of Knowledge, Investment, and Infrastrucure to both enable Discovery and create a new sustainable pipeline of diagnostics and treatments to take forward in clinical testing. We are pioneering a new model of brain research to change the outlook of these devastating diseases.
Orion Bionetworks is a Cambridge, MA, non-profit 501(c)(3) research organization that builds Bionetwork Alliance communities to assemble and integrate high-dimensional biomarker, biosensor, and phenotypic data and advance knowledge discovery through the power of predictive analytics and computer modeling to accelerate the development of new diagnostics, treatments, and cures for brain disorders.